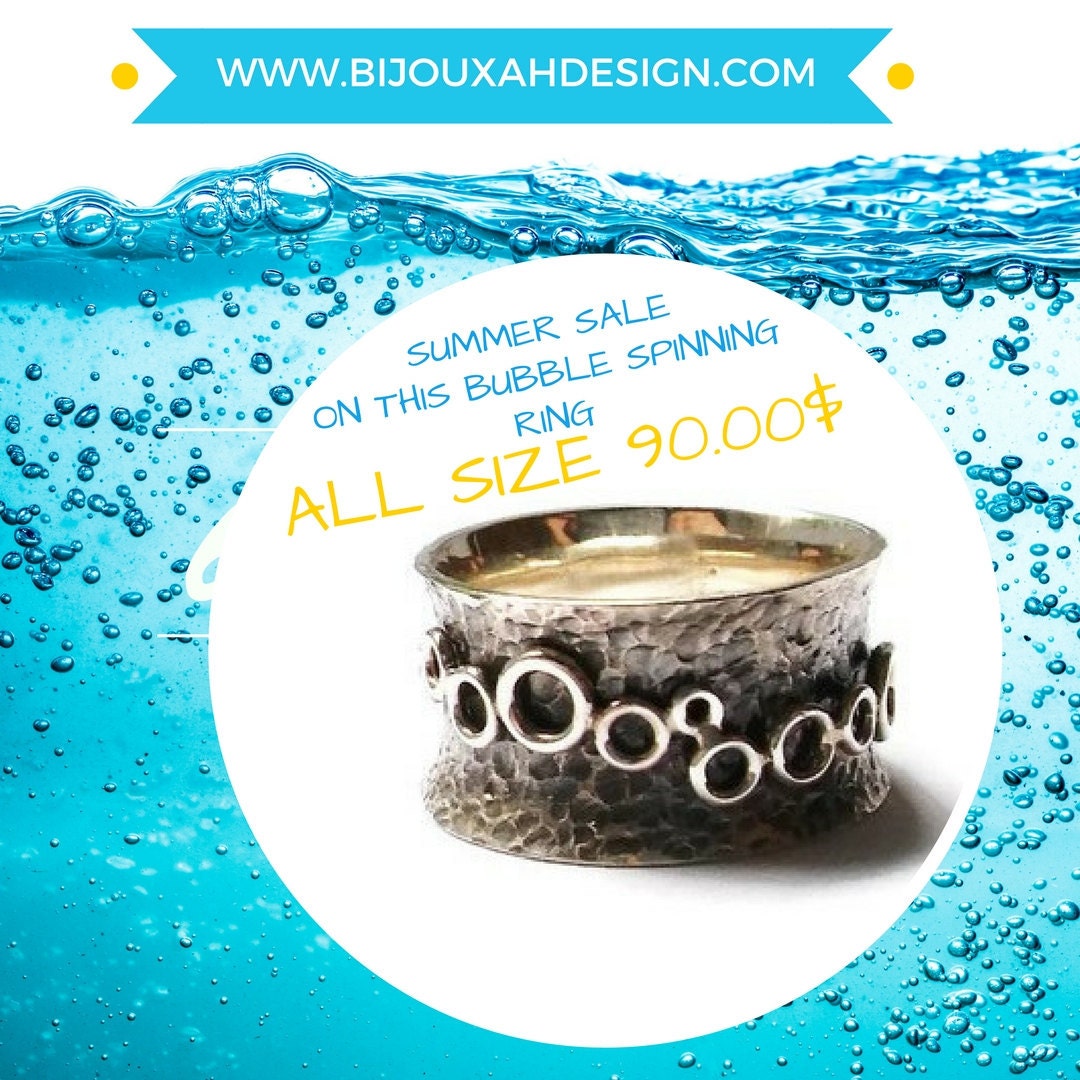 Spinning ring can be customized in all size and in any width and any finish preference; All made in sterling silver.
Regular price: 115 to 140$ 
ALL 90.00$ approx. 20-35% discount FOR ALL SUMMER!!!
Send me all the specification with your order. 
OOOOOOOOOOOOOOOOOOOOOOOOOOOOOOOOOOOOOOOOOOO
Bague Bulles qui spin peut être personnalisée dans toutres les grandeurs, toutes les largeurs et finition désirée. 
Prix régulier: 115 è 140$
TOUTES à 90.00$ POUR TOUT L'ÉTÉ!!!!!!!! (rabais approx 20-35%)
Envoyez moi vos préférences lors de votre commande.